NEWS & INSIGHTS ABOUT LAWRENCE REAL ESTATE
Find inspiration for your home, local real estate insights, and market trend information for Lawrence and Douglas County.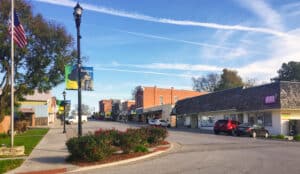 neighborhoods
Eudora, KS You Can Find Adventure and History in Eudora. At the crossroads of hometown heart and unique adventure, Eudora, Kansas, is more than meets the eye. Located near the Kaw and Wakarusa rivers, Eudora offers great outdoor adventure options, rich agritourism, historic charm, and opportunity for developing local businesses.
Read More »